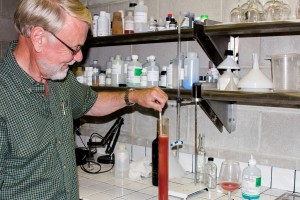 All of our wines are made from grapes grown on our estate vineyards by Winemaker Phil Baily at the state-of-the-art production facility.
Specializing in the Bordeaux varieties (Cabernet Sauvignon, Merlot, Cabernet Franc, Malbec, Sauvignon Blanc and Semillon), Baily wines are know for their smoothness and expressive varietal character, the result of spending 30 months in barrel, 12 to 18 months longer than normal industry practice.. And making wines from the same vineyards for over twenty years assures a consistency that few wineries in the region can match.
As an added quality factor, all of Baily's wines are sealed with Nomacorc ®, a synthetic cork that has all of the attributes of natural cork without the chance of tainted wines or bottle-to-bottle variation. Natural corks cannot give that guarantee.